Driving outside the UK in the event of a 'NO DEAL' Brexit?  
Will I need a Green Card or International Driving Permit?
Here I am sat on what will be the last ferry journey that I am likely to take "Pre-Brexit". Having already spoken to my insurers about the requirement of a green card it's obvious that whilst some insurers are very much ahead of the game, many are not. So where does this leave me and everyone else in this situation who wishes to drive outside the UK after the 31st October 2019?
First thing obviously is that this all depends on what of course happens on the 31st October. Will we have left the EU, will it have been extended or will we just carry on as is and remain part of the EU.
The scenario exists that we may leave the EU without a deal and this has a few consequences for people travelling outside the UK, certainly in respect of driving and the requirement for a Green Card. There are also other implications around travel insurance and how that is going to work, not forgetting obtaining an International Driving Permit.
What is a Green Card?
For many younger drivers they will have never experienced a Green Card, these used to be standard requirements many years ago but in recent years have been replaced with Euro Certificates that automatically provide foreign use.
A Green Card is provided by your insurance company, it's a physical piece of paper and is, you guessed it, Green. It provides written evidence that you have the minimum legal cover necessary in force to drive in the countries that you are in whilst outside the UK.
Will I require a green card if I drive after the 31st October 2019 outside the UK?
At the moment in the event of a "no-deal" then you will require a green card if you are travelling anywhere in the European Economic Area (EEA) or whilst in Andorra, Switzerland and Serbia.
What type of vehicle will need a Green Card?
All types of vehicles travelling to in the EU after the 31st October will require a Green Card if there is a no deal. This will provide the necessary proof that the vehicle you are travelling in has the minimum legal insurance cover in place for that country irrespective of the type of policy cover you may have, Third Party Fire & Theft or Comprehensive, for example.
I already have a foreign use extension on my insurance policy; do I still need a green card?
Yes, should there be a no deal Brexit then a Green Card WILL be required, irrespective of whether your certificate or policy provides foreign use currently.
Do I need a Green Card if I am towing a Trailer?
If you are towing a commercial trailer abroad after the 31st October should there be no deal, then any commercial trailer weighing over 750kg must also have a Green Card and any separately registered Trailer must have its own Green Card.  All trailers with a weight exceeding 3500kg must be registered.
How long can I get a Green Card for?
At present the general response is "for the duration of the journey" which would be as expected. However if you are travelling in and out of the UK frequently then it's worth asking your insurer for a Green Card for the duration of the remainder of the policy period.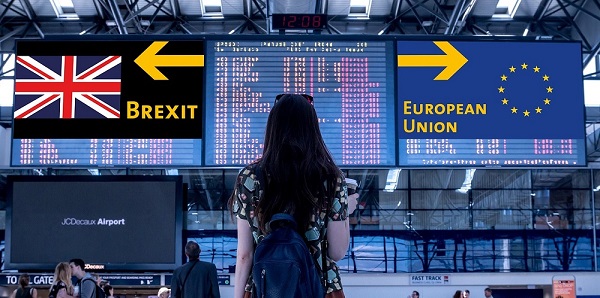 How do I obtain a Green Card?
If you know you are travelling outside the UK after the 31st October you should make contact with your insurance provider as soon as possible. Having spoken with a few it's clear that many are well prepared and others are less so.
Indications are that a Green Card should be applied for up to a month in advance of requirement, which means if you are travelling in the EU very shortly after the 31st October irrespective of the outcome, a Green Card should be applied for as soon as possible.
What information is required to obtain a Green Card?
Your insurer will already have much of the information required to issue a Green Card. What they will need is the Country or Countries that the vehicle will be driven in as well as the to and from dates as well as the drivers on the policy. Also don't forget that if it's a commercial trailer over 750kg that you must notify the insurer of this too.
What if I am a Motor Trader or a Fleet operator will I still have the same requirements.
Motor Trader Green Cards or Fleet Vehicle Green Cards are no different, the requirements will be just the same and where trailers are involved.
…….So still sat here thinking what to do next, the next time I travel in the EU and if there has been a no deal Brexit then I will need to carry a Green Card, but what about my driving licence as that may also be affected to.
Will my UK driving licence still be valid in the event of a no deal.
Certainly the general guidance at the moment is that it won't be valid outside the EU which means that an International Driving Permit (IDP) may be required. When crossing the border the usual paperwork, a UK driving licence and IDP will need to be shown.
Luckily obtaining an International Driving Permit to drive outside of the EU is easy to obtain, just pop along to your Post Office who will issue you with one, quick form, small payment and a passport type photograph is all that's required.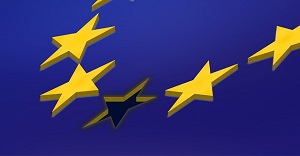 Everything that you need to know to obtain your permit is here https://www.postoffice.co.uk/international-driving-permit
Now then, to make sure my Annual Travel Insurance Policy is still valid?
Steve Taylor
Managing Director
Real Insurance Group Limited